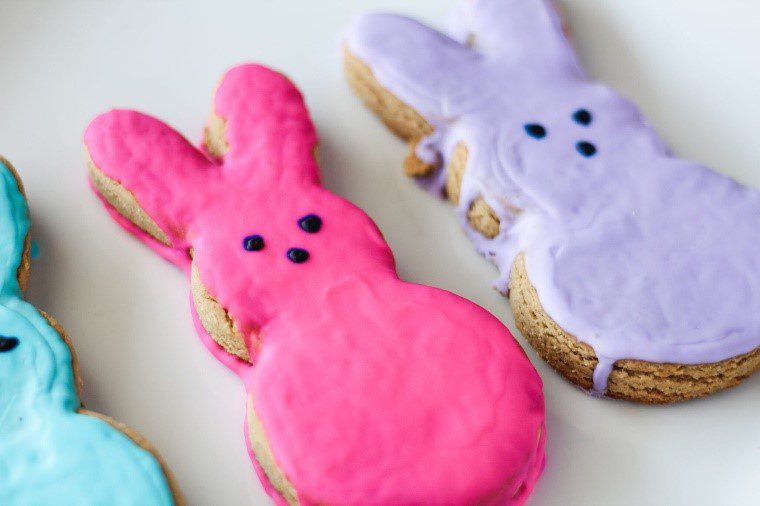 Homemade Bunny Dog Treats
Ingredients:
3 cups oat flour
1 banana
1-3 eggs
1/3-1 cup peanut butter
1/4 cup cornstarch
1/4 cup water
2 tsp honey
Pink, Blue, Purple, and Black all natural Food Coloring (if desired)
Pastry Bags (if desired)
Bunny Cookie Cutter (if desired)
Directions:
1. Mix until well combined. Keep adding an egg, and 1/3 cup of peanut butter, and mixing until mixture reaches the constancy of cookie dough.
2. Roll out flat, about 2 cm thick.
3. Use your bunny cookie cutter and cut out bunnies until all your dough is used up.
4. Lay on a baking sheet lined with parchment paper and greased.
5. Bake at 350 degrees for 20 minutes. Let cool.
6. Next add your cornstarch, water, honey, and pink food coloring to a mixing bowl.
7. Mix until well combined. (You can add more water if the mixture is too stiff. The mixture will be runny while stirring and stiff when left sitting.
8. Repeat with each color.
9. Add each color icing to a pastry bag.
10. Cut the end of the pastry bag off, and ice each cooled dog treat as shown.
11. Let icing harden
12. Let your dog enjoy them, but also can share with other doggie friends!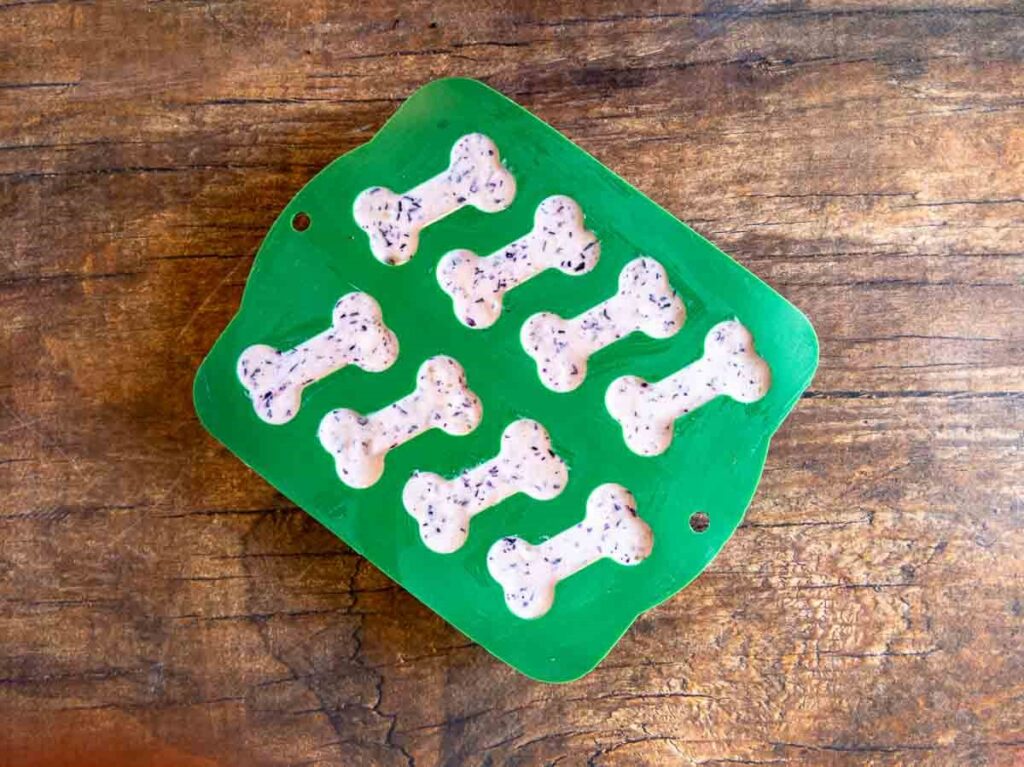 Blueberry Frozen Dog Treats
Ingredients:
3/4 cup blueberries
3/4 cup Greek yogurt (preferably low fat)
1/2 banana
Directions:
1. Add all ingredients into a blender or food processor. Blend until fully incorporated, about 90 seconds.
2. Pour into molds. Freeze until solid, about 5 hours.
3. Remove from molds and give as treats.