We Produce Australian Labradoodle Puppies
… and not just any puppy, but one of the best! Our focus at Mountain View Doodles is breeding multi-generation Australian Labradoodle puppies that have a blocky body type, a wonderful coat of silky soft, non-shedding fleece, as well as a fun-loving, sweet temperament. Since 2002 our puppies have gone all over Oregon, to every state in the US, and some internationally as well!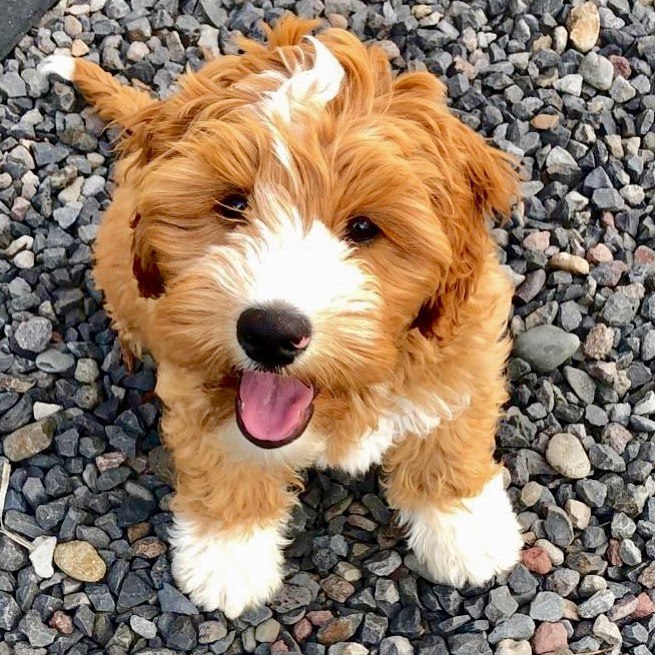 When you find a conscientious breeder of Labradoodles you can be assured that you'll get a puppy that is not only healthy, has a fantastic well-balanced temperament, is as sweet as can be, but also has that desirable non-shedding, hypoallergenic coat and comes from incredibly strong and proven pedigree lines. With over 20+ years of experience you can see the Mountain View difference in our dogs.
Apply Today
We are always accepting applications for Australian Labradoodle puppies to reserve! Please visit our Available Puppies page to see our expected litters for the coming months.
Australian Labradoodle Puppy Availability
You can reserve your new Australian Labradoodle Puppy today!
Sometimes our litters fill up fast so we encourage you to apply and get on a reservation list to ensure your spot. We provide all three sizes of Australian Labradoodles. We take great pride in the puppies we produce as well. Our process works with each family individually to find exactly what they are looking for not only from a aesthetics standpoint, but also a personality point of view. Our goal is to find a fabulous fit for each family that will thrive in their home. When you reserve a spot on a litter you can be confident that you're not reserving just any puppy, but truly one of the best!